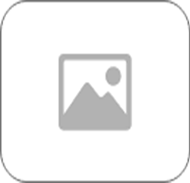 Khalil Abdullah Mohamed Al Khonji
Chairman

Abdullah Sharafi
Vice Chairman

Qaboos Abdulla Mohamed Al Khonji
Director

Arab Desert constantly invests in hiring the best talent and most capable professionals to drive its operations and deliver top-quality service. Throughout our history, our extensive team of professionals have worked seamlessly across our network to cover all the requirements necessary for providing exceptional service to our customers across the value chain. As a JSRS-certified company, all the Arab Desert teams are fully qualified to provide services to large-scale projects in the Sultanate of Oman.
Qualified Quality Control Professionals
A commitment to quality is at the heart of all Arab Desert operations. We are ISO 9001:2015- Quality management system certified.
The Quality Control and Assurance Division is a pillar of Arab Desert's total quality approach. Its technically qualified and experienced engineers include "NDE Level II" certified engineers and welding specialists who carry out quality control and technical support activities, oversee all quality-related processes, ensure regular updates of the ISO L3 procedures, and ensure compliance with client specifications and documentation requirements.
Dedicated Project Expediting Team
With an office in Muscat, Oman, and a firm association with the wider Gerab group of companies which has offices strategically located around the globe, Arab Desert's professional Project Expediting Team ensures that supply schedules meet the most demanding client requirements. Our understanding of the global supply chain, coupled with our expertise in managing supply for complex mega-projects, puts us in a unique position to deliver pipe solution materials to exact customer requirements.
Our internal processes, strong partnerships with manufacturers, strategically located warehousing facilities, logistics expertise, and state-of-the-art ERP systems, enable our Project Expediting team to work closely with customers to meet their requirements, address exceptions, and manage overall project delivery schedules: from receipt of the client's purchase order right up the submission of all project documentation.
Procurement Specialists
Our Procurement Specialist engineers have in-depth market knowledge, which allows them to anticipate project & stock requirements, negotiate preferential rates, and deliver the right quality products for on-time delivery. Every time! The team's comprehensive knowledge of product composition, applicable standards in various markets, and thorough understanding of client and application specifications enables us to efficiently source materials and optimize delivery schedules to clients worldwide.
Throughout its operations, Arab Desert has fostered strong supplier relationships that have earned it exclusive and preferential product allocation quotas and prices for piping materials. Our specialist expertise covers material ranges that include carbon steel, stainless steel, duplex, super duplex, OCTG, and high alloy pipes.